Shea Sargent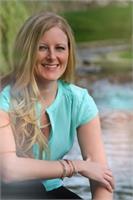 If there is one thing I can say about myself, it's that I'm passionate about helping
people get healthy. I'm not referring to being "skinnier" or "better looking". It's about being in a state in which a person feels strong, healthy, happy and full of energy. I didn't always feel as healthy as I do now. After high school, I was suffering from 20 pounds I could not lose, horrible digestive issues, chronic strep throat, and reoccurring mono. In 2008, I became a fitness trainer, and spent the next 5 years not only transforming my own life, but being a part of so many others' quests for a stronger, healthier self.
It is very clear to me that what you fuel your body with directly affects not only your energy, but also every aspect of your emotional and physical self. I had turned to holistic nutrition to focus on my own mental and physical health, and ….. It was then that I decided I wanted to help people make complete life changes, beyond fitness. In 2013 I completed my training in Holistic Nutrition. Holistic nutrition is not about a diet. It involves learning about what good, whole food can do to help you live a healthy lifestyle. It's about learning how to work with food and (occasionally) supplementation. It changes your relationship with what you eat – Between looking at the food you eat, the exercise you do and the small, positive changes you can make, together we can help you live a healthy and active life.
Client Base:
Over the last 8 years I have worked with a variety of clientele; from young athletes wanting to improve their game, weekend warriors needing some extra motivation to seniors needing help with mobility and body awareness. Creating and implementing effective programs for my clients is something I take great pride in.
Credentials:
C.S.N.N. Registered Holistic Nutritionist
BCRPA fitness leader diploma
Twist level one Sport Movement
CPR/AED
First Aid
Shea Sargent instructs the following:
Registration closes two hours before class scheduled to prepare for group numbers. Please register/cancel in time for trainers to make adjustments to their program or schedules.

Circuit training is a fast-paced class in which you move between a pod of exercises without rest...it's like a game of musical chairs: everyone begins at a station (that is, a place where an exercise is done), and when "time is up" everyone moves to the next ordered station. This class alternates between various muscle-strengthening exercises (strength and endurance) and an aerobic activity (cardio). All levels are welcome and encourages to work at their own pace.




This 45 minute conditioning program emphasizes a cardio workout with a focus on core fitness. Exercises are short bursts of variable intensity followed by a short rest. Exercises are repeated in sets of work:rest ratios up to 2 or 3 minutes and then changed up to use varying muscles and energy systems of the body. This class is more intense and therefore is reduced in length of time. All levels are welcome but encouraged to work at your own pace