Liz Sage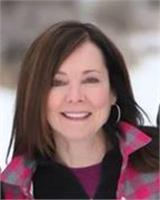 Since completing a masters in Counselling Psychology Liz combines
behaviour change
psychology based theory in with her
exercise physiology
skill set when working with her clients.
She is dedicated to working with her clients beyond the workout and believes an individual's block to motivation and healthy lifestyle choices can be the result of emotional and cognitive barriers. Liz is an empathetic and caring coach who takes a collaborative client centered approach to find solutions that will help her clients explore challenges that are hindering their wellness; physically, mentally and emotionally.
Liz's strengths include the ability to inspire her clients to be self-motivated. She has a no nonsense yet supportive approach to lifestyle coaching with proven positive outcomes.
Read More at
www.teamfitnessbc.com/liz-sage
Liz Sage instructs the following:
Registration closes two hours before class scheduled to prepare for group numbers. Please register/cancel in time for trainers to make adjustments to their program or schedules.

Circuit training is a fast-paced class in which you move between a pod of exercises without rest...it's like a game of musical chairs: everyone begins at a station (that is, a place where an exercise is done), and when "time is up" everyone moves to the next ordered station. This class alternates between various muscle-strengthening exercises (strength and endurance) and an aerobic activity (cardio). All levels are welcome and encourages to work at their own pace.





Date: Wednesday's Weekly
First Ride - April 18th -runs late September
6:00pm - 8:30pm (Bring Headlamps)
5:30pm Shuttle CAR POOL from Fresh Air Experience on Enterprise to destination--Or Depart trail head on pedals prompt at 6pm
Location: Look for our Facebook post for trail and weather changes.

If you have basic bike skills and want to take your riding to a new level, enjoy a group program, need that push to get you going, desire to hone your mtn bike skills, and challenge your sense of adventure and fitness level...then Team Fitness Personal Training's infamous 'chicks in the sticks' rides will inspire and deliver! Supported by our partners Fresh Air Experience and Quality Greens Farm Market.

Ride with us every Wednesday night!

Bring a friend or make new ones!
DROP INS WELCOME PLEASE CALL AHEAD TO ASSESS (Coach Liz Sage 250-317-6263) - YOUR RIDING CAPABILITIES. THIS IS NOT AN ADVANCED RIDE HOWEVER, BASIC SKILLS ARE NECESSARY AND FITNESS--PARTICULARLY NEAR THE LATTER PART OF THE SEASON!

All riders require an mtbco membership prior to first ride join here :