Liz Sage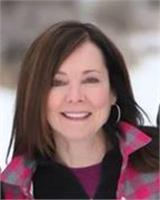 Since completing a masters in Counselling Psychology Liz combines
behaviour change
psychology based theory in with her
exercise physiology
skill set when working with her clients.
She is dedicated to working with her clients beyond the workout and believes an individual's block to motivation and healthy lifestyle choices can be the result of emotional and cognitive barriers. Liz is an empathetic and caring coach who takes a collaborative client centered approach to find solutions that will help her clients explore challenges that are hindering their wellness; physically, mentally and emotionally.
Liz's strengths include the ability to inspire her clients to be self-motivated. She has a no nonsense yet supportive approach to lifestyle coaching with proven positive outcomes.
Read More at
www.teamfitnessbc.com/liz-sage
Liz Sage instructs the following:
Burn-n-Build is a unique workout each time. Each 45 minute workout focuses on cardio to keep your heart rate up and maximize calorie "burn" and strength movements that will help to "build" lean muscle. The workout is designed to be good for beginners but also a challenge for even the most seasoned exercisers.